Drupal Status Awesomeness
Nov 25, 2014 · 427 words · 3 minute read
Managing updates for multiple Drupal website it can consume a lot time. You might receive many e-mails from each Drupal website saying that you need to update your website. And sometimes you cannot update a specific module because you are using features that the next version it might cause a problem on your website. In order to see what updates your website needs you need to log in to each website to determinate, if a security update or even which updated it asking for. Do you think it will be great to have a dashboard that contain all the Drupal update information need it in just one place? This is where Drupal Status comes into play. Drupal Status is a free service that allows you to monitor any Drupal 6, 7 or 8 installation in a one place.
The integration with the Drupal Status website is very simple with system status module. You need to enable the system status module, and created a account on the Drupal Status website. Then, in the configuration page of the system status module you can click on the button Add this site to your DrupalStatus.org overview and in few minutes you can see the website in your status.
What are the option that system status module provides ? This module allows you to get a report of your core and your contribute module. You can choose between getting a report of core or contribute module. It also as you where your contribute module are store.

Usage ? After your website is connected to the Drupal Status, you can see the dashboard page where you can see all the website that you have added to your dashboard with a small information about your module updates.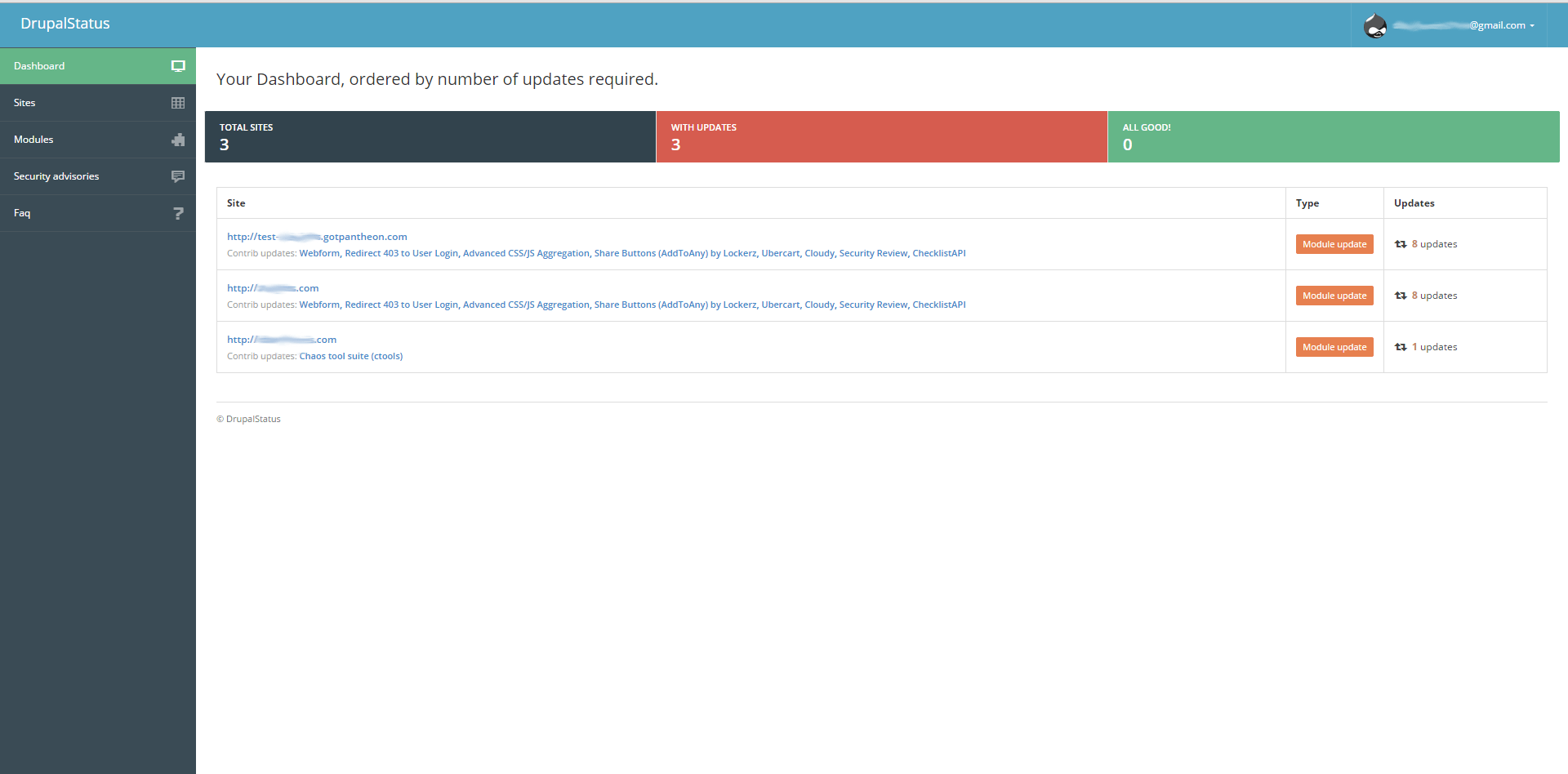 If you click on any of your website domain it going to take you to a page with more specific information about that website modules. It looks something similar to this image.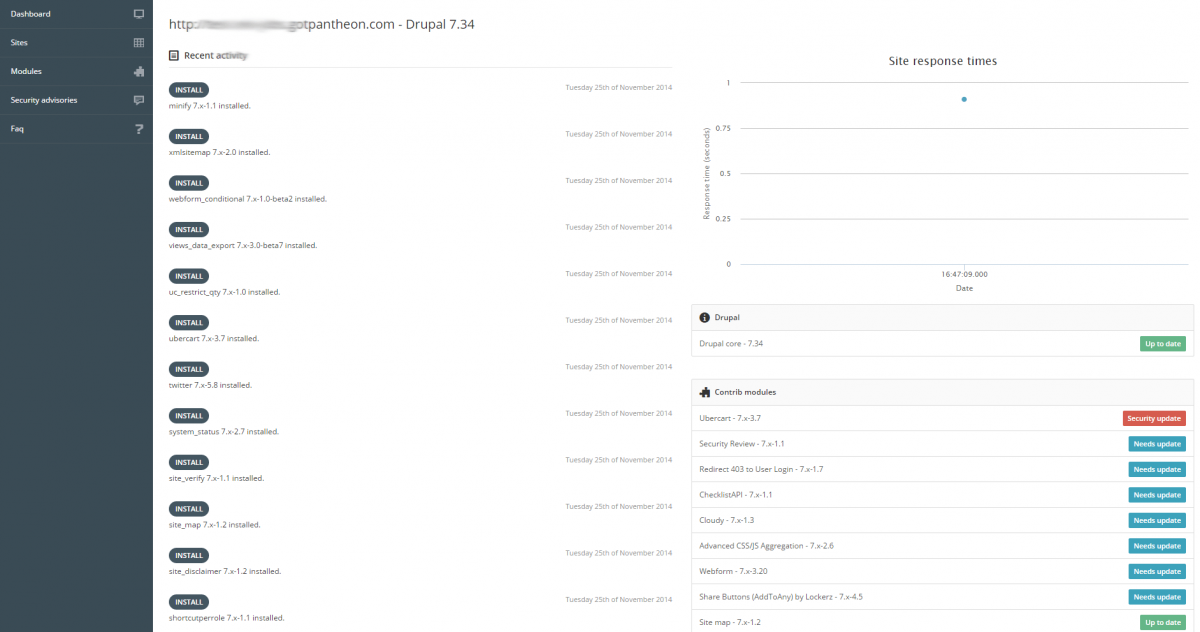 The Sites page have the same information as the dashboard but with a graph of shows how many website have Drupal core up today.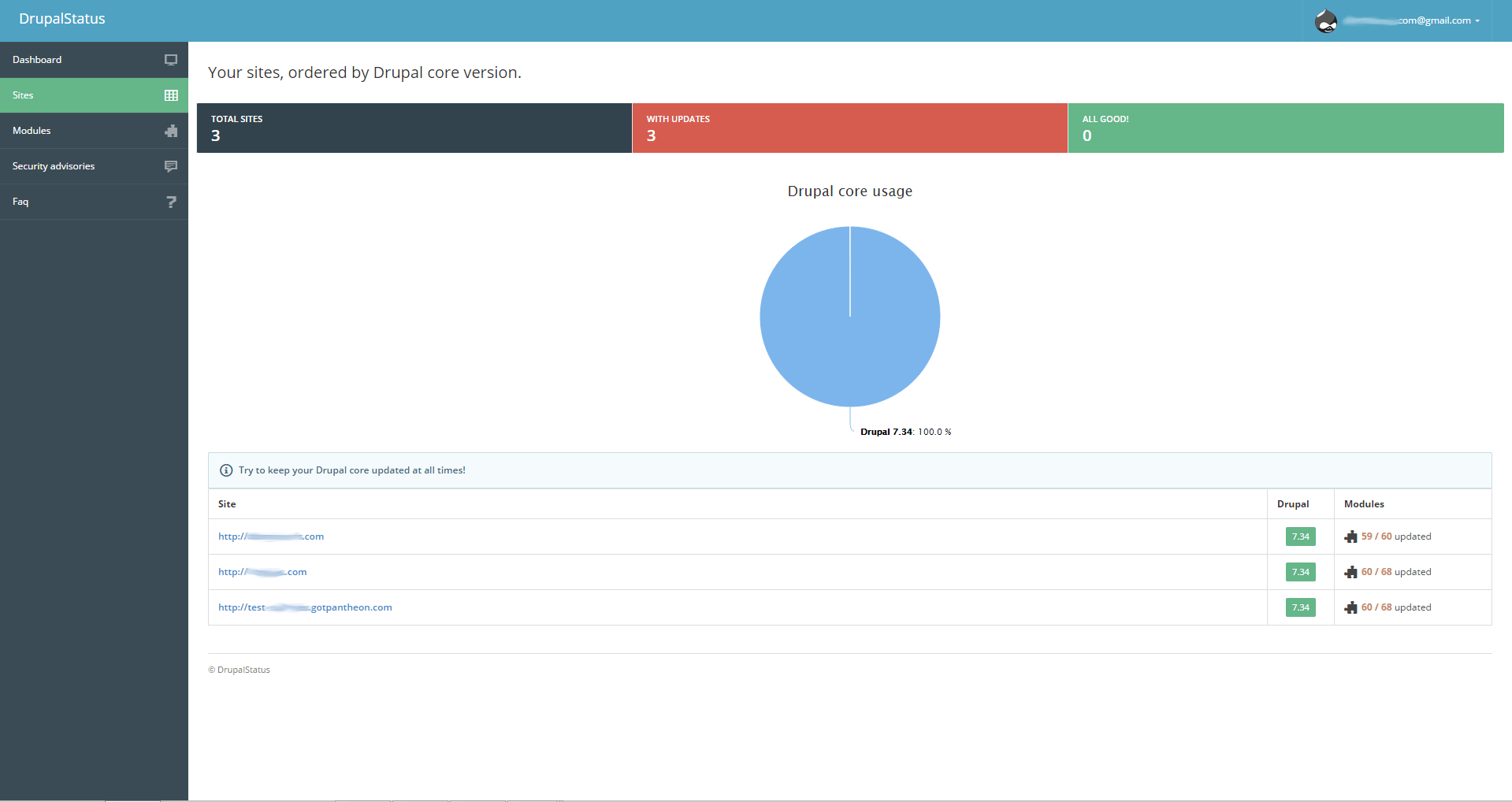 Another great feature about this website is the modules page. This page merger information about all the contribute modules that you have in your website and it give you a report.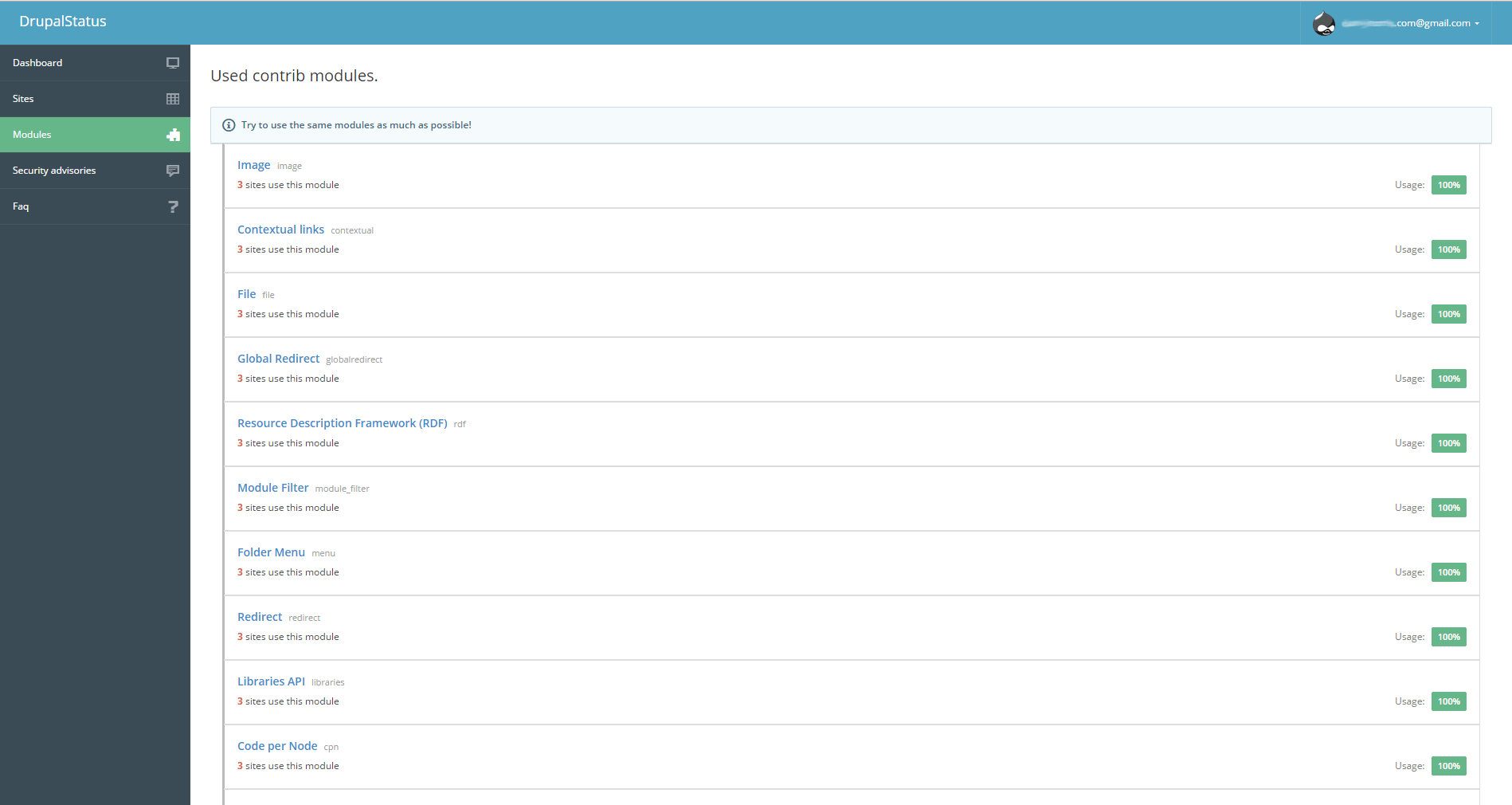 Finally, Drupal Status will provide you a some documentation about security issue of Drupal Core and how to solve them.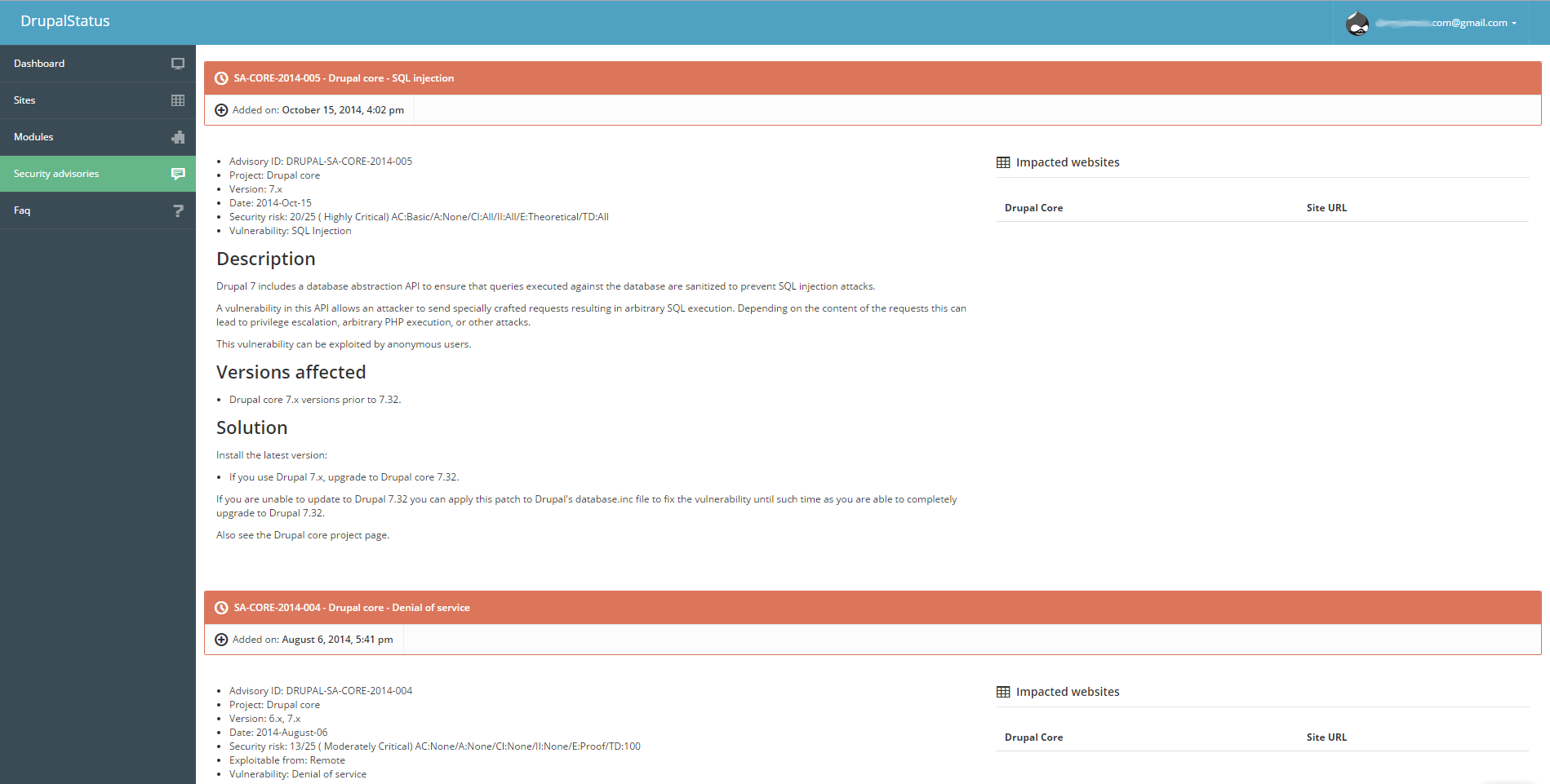 Overall, I think this is an amazing tool for anyone that is managing at least three website or more. It's free so there is not reason to try it out.